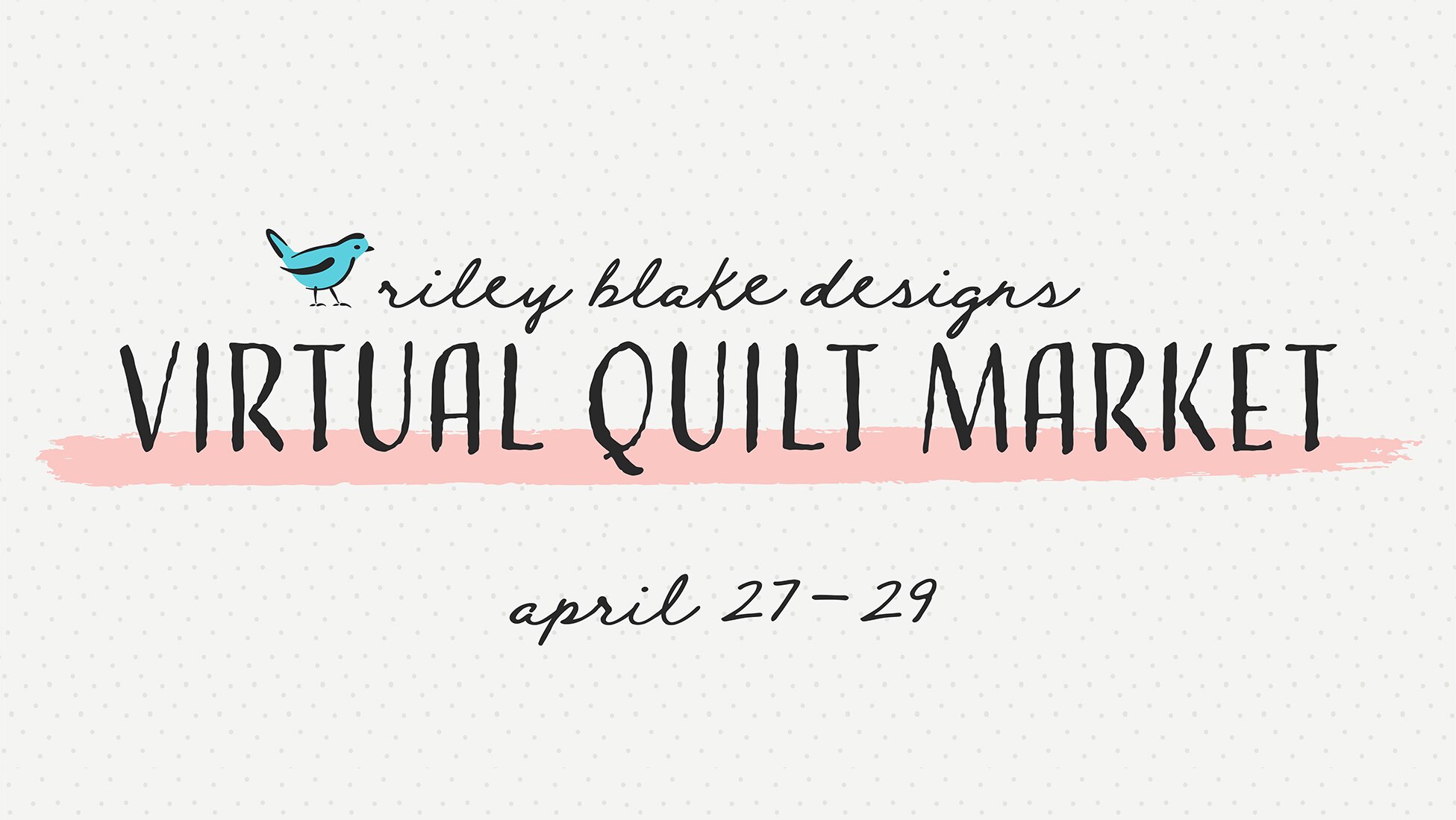 RBD Virtual Quilt Market Schedule
We're looking forward to sharing our new collections, notions and finished goods with you.
If you're new to our Virtual Event, welcome!
Please join our RBD Virtual Quilt Market Facebook Group here to participate in the event.
We can't wait to see you!
Please note that all times listed are MDT and live events are highlighted.

Wednesday, April 27
10:00 am: Welcome to VQM with Cindy!
10:15 am: Sew Much Fun by Echo Park Paper Co.
10:30 am: Prairie, Bee Ginghams, and Calico by Lori Holt of Bee in my Bonnet
11:00 am: Full Steam Ahead with Thomas & Friends
11:10 am: Stitchy Birds by Teresa Kogut
11:20 am: Bumble and Bear by Sandy Gervais of Pieces from My Heart
11:30 am: Forgotten Memories by Minki Kim
11:45 am: Emily Belle presented by Liberty Fabrics
12:00 pm: Flourish by Simple Simon and Company
12:10 pm: Fable by Jill Finley of Jillily Studio
12:30 pm: Fairy Dust by Ashley Collette
12:45 pm: Mint for You by Melissa Mortenson of Polka Dot Chair
1:00 pm: Daisy Fields by Beverly McCullough of Flamingo Toes
1:45 pm: Arid Oasis by Melissa Lee
1:50 pm: New Designer Flannel
2:00 pm: Mon Cheri by Lila Tueller

Thursday, April 28
10:00 am: Springtime by My Mind's Eye
10:10 am: Ride the Range by Tara Reed Designs
10:30 am: Maple by Gabrielle Neil Design
10:40 am: Be a Superhero by Jennifer Long of Bee Sew Inspired
11:00 am: Jane Austen presented by Cindy Cloward
11:45 am: Midnight Garden by Gerri Robinson of Planted Seed Designs
12:00 pm: Dainty Daisy by Beverly McCullough of Flamingo Toes
12:40 pm: The Beehive State by Shealeen Louise
1:00 pm: Love You S'more by Gracey Larson of Burlap and Blossoms
1:15 pm: Riviera Collection presented by Liberty Fabrics
1:30 pm: Blue Jean by Christopher Thompson of The Tattooed Quilter
2:00 pm: Roar and Emma by Rachel Erickson of Citrus & Mint Designs

Friday, April 29
10:00 am: Strenghth in Pink
10:15 am: South Hill by Fran Gulick of Cotton and Joy
10:30 am: Floret by Gerri Robinson of Planted Seed Designs
10:45 am: Forest Friends by Jennifer Long of Bee Sew Inspired
11:00 am: Wildwood Wander by Katherine Lenius
11:15 am: Fleur Noire by My Mind's Eye
12:00 pm: Leafy Keen by Amanda Niederhauser of Jedi Craft Girl
12:45 pm: Hershey's Valentine Day
1:00 pm: Ciao Bella by Carina Gardner
1:20 pm: Awesome Autumn by Sandy Gervais of Pieces from My Heart
1:30 pm: Be My Valentine and She Who Sews Home Dec by Janet Wecker Frisch of Joy Studio
1:45 pm: Monthly Placemat Panels by Tara Reed Designs
1:50 pm: At First Sight by Dani Mogstad
2:00 pm: LIVE with Cindy Cloward