A few weeks ago Elizabeth and I took a whirl wind one day trip to the LA fashion district.  It was so much fun but at the end of the day we were worn out!
As we sat in the airport waiting for our late flight we talked about the upcoming summer, all of the fabrics we had seen, and how much we could use a drink.  Out of this jumbled conversation was born the idea to make a Lemonade Stand for kids as soon as we got home.  (Which we did, literally just days later.)  This is how it turned out:
When we originally thought of this idea we knew for sure that we would want to use Riley Blake's Seaside line.  (We have been waiting and waiting for it…it may possibly be our all time favorite.)  The colors are awesome and the prints are so fun.  It is perfect for summer!
Luckily we were able to get some of this goodness and brought our idea to life.
So here is what we did:
To make the bottom panel:
All you need is exactly 1 yard of fabric.
 Take that yard and…
 then..
 (if it helps you can iron them down first)
Next, fold those edges under again (iron if you'd like) and sew.
(This will give you a clean, finished edge.)
Now, fold down both the top and bottom edges 4 inches and iron.
Sew along the finished edge as show below.
 (This is just made the casings for the bottom and top of your panel that you can slide your PVC pieces through.)
And your done with the bottom panel!  Now it's time to make the top piece!
How to make the canopy:
You will need 3 pieces of fabric:
*1 striped piece measuring 14 and 1/2 inches wide and 11 inches tall
*1 solid piece measuring 5 inches wide and 11 inches tall.
and
*1 striped piece measuring 30 inches wide and 11 inches tall
Now sew those three pieces of fabric together (rights sides together) so it looks like this:
Now iron the top and bottom edges down 1/2 inch and sew.
Turn each of those edges under another 1/2 inch, iron, and sew.
(This will create your finished top and bottom edges.)
Next, fold each end under 3 and 1/2 inches, iron, and sew along the edge of the folded piece to create the casing to slide your PVC pipe through.
And now you should have a long horizonal piece of fabric, finished on the top and bottom with casings on each end, ready to slide right on the top of your Lemonade Stand!
And then, if you want to attract fancy customers you can add a festive bunting.  It's really easy!
Here's what to do:
To make a bunting:
We used a fun variety of coordinating fabric pieces from the Seaside line and 66 inches of twill tape.
Once you have your fabric and twill tape…
 Then all you have to do is..
 Then…
(The triangles will be sewn right sides down onto the back of the twill tape and with their tips almost touching each other down the line.  Also start 6 inches away from the end of your tape so you hae enough at each end to tie it to the PVC stand.)
And your finished!
And our kids LOVE this—they can use it for a lemonade stand, a puppet theater, a cafe, a ticket booth, etc. etc.  they think it is awesome!  (And we kind of like it to:)
So…now that you have your fabric pieces all made you may be wondering what to put them on.
Well, for that tutorial you can click over
HERE
 and get your supply list and all the measurements
We don't want to take up anymore room than this very long post has already taken up!
(Good grief!  We were long winded today!)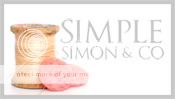 Have a wonderful day and don't forget to share any projects you create with us … We'd love to see what you make!