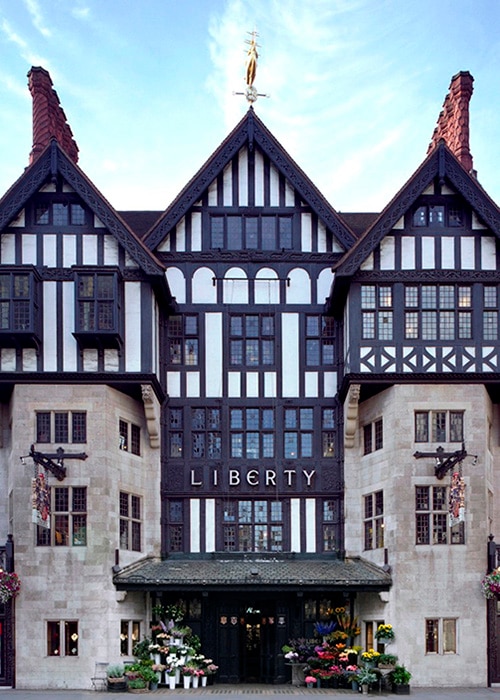 History
Arthur Lasenby Liberty first opened the Liberty store on Regent Street in London on May 15, 1875, selling imported ornaments, textiles and artefacts from the East. Liberty's wish was to influence the public's taste by giving them the opportunity to buy beautiful and otherwise unattainable things.

Liberty Fabrics
Due the success of the imported fabrics, Liberty set up an in-house design studio to produce its own eclectic range of designs. Now Liberty Fabrics has been designing and printing fabrics for over 140 years. Internationally recognised as a leader in print design and textile innovation, the in-house design team continues to create new and original prints each season.

Design Studio
Based in Soho, London, the Liberty Design Studio creates a new collection of up to 40 original designs each season. Inspired by Art, Architecture, History, Music, Flora, Fauna. Each collection is themed and tells a unique story.

Artwork
The Liberty Design Studio is committed to using traditional methods of design. Each design is created by hand using a variation of techniques: paint, pencil, ink as well as specialist computer textile packages.

Design
Liberty Fabrics are renowned for their fine detail, intricate pattern and original Liberty colour palettes.

Fabric
Liberty's iconic floral and paisleys, geometrics and colourful conversationals are translated onto the finest textiles and innovative cloths.

Archive
The archive has over 50,000 designs dating back to early 18th century. Many of Liberty's fabrics were traditionally printed using wood blocks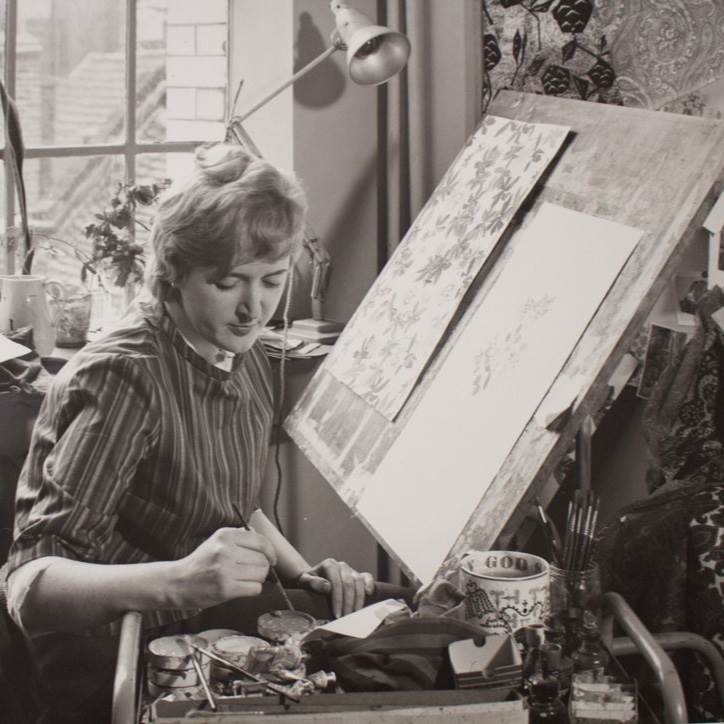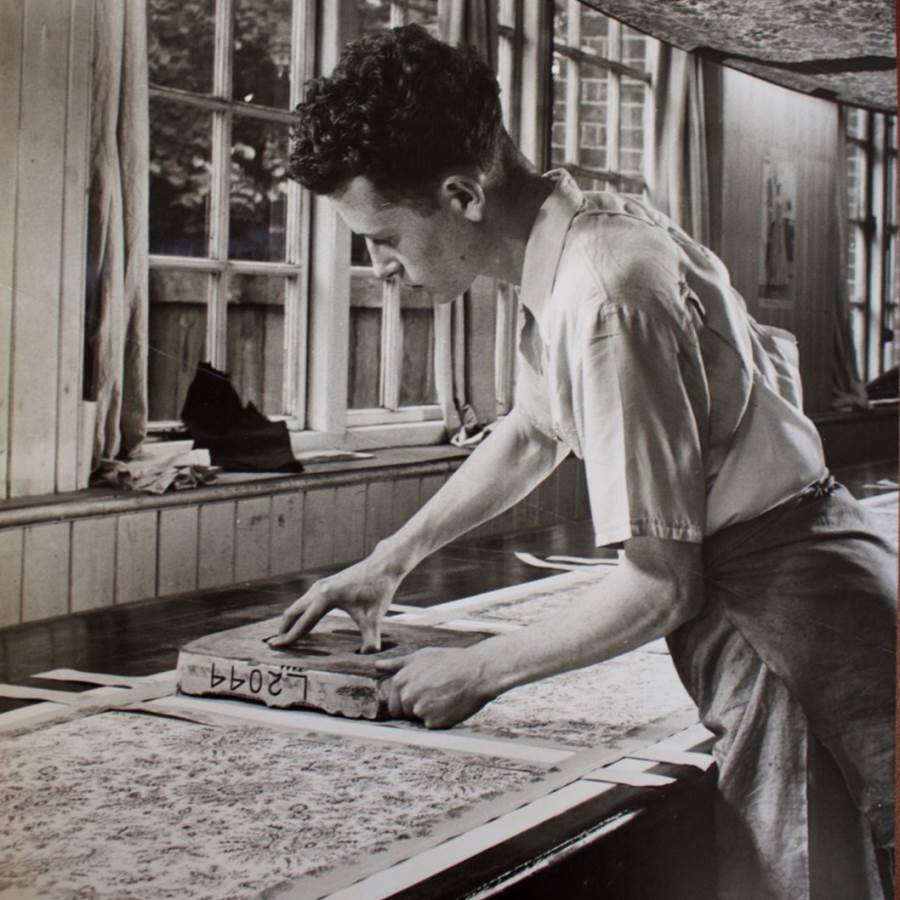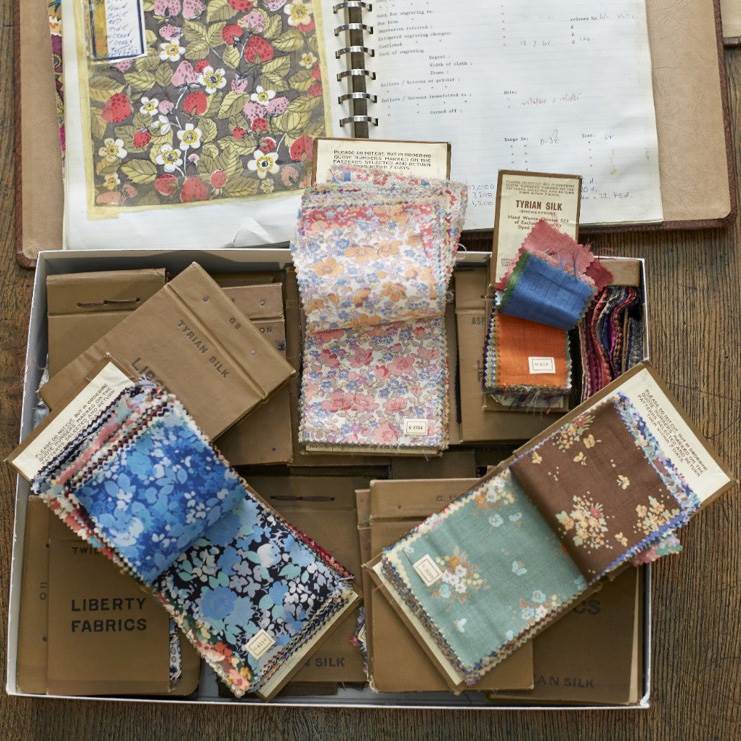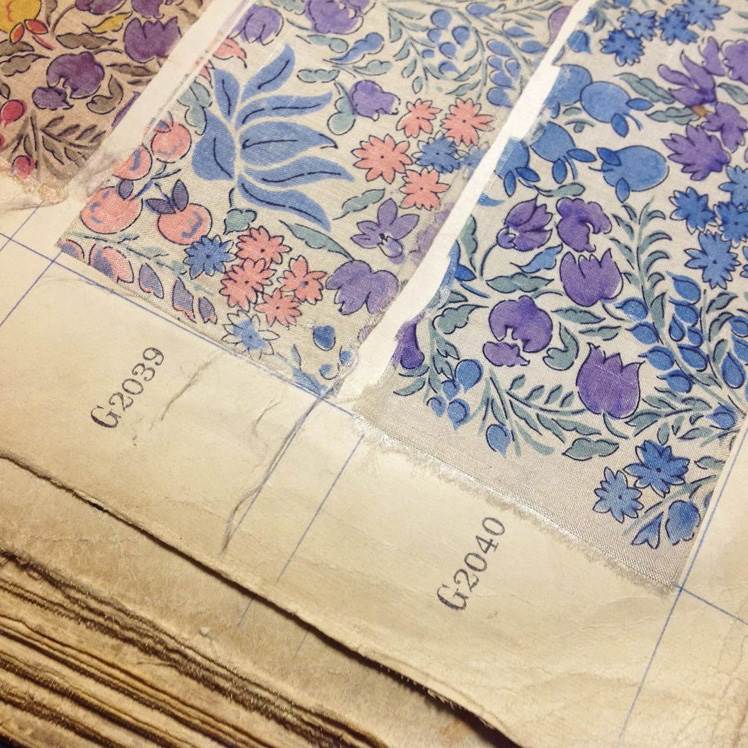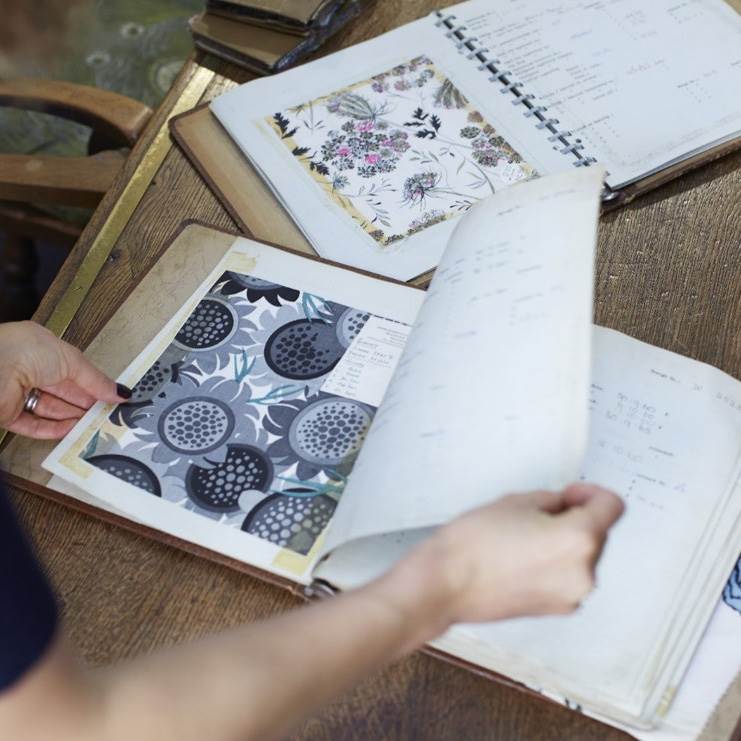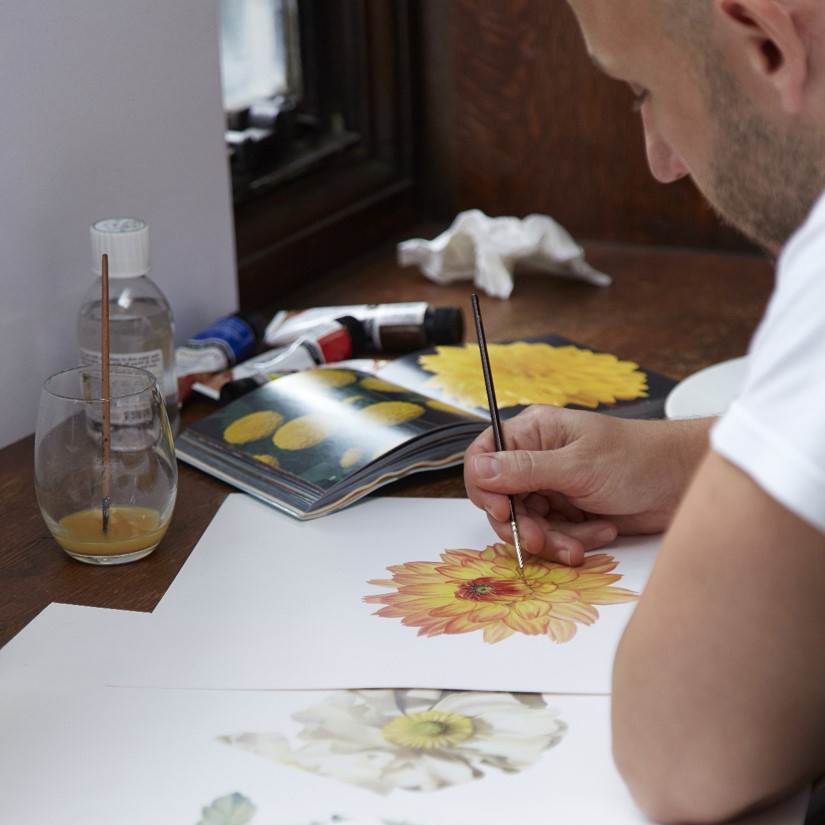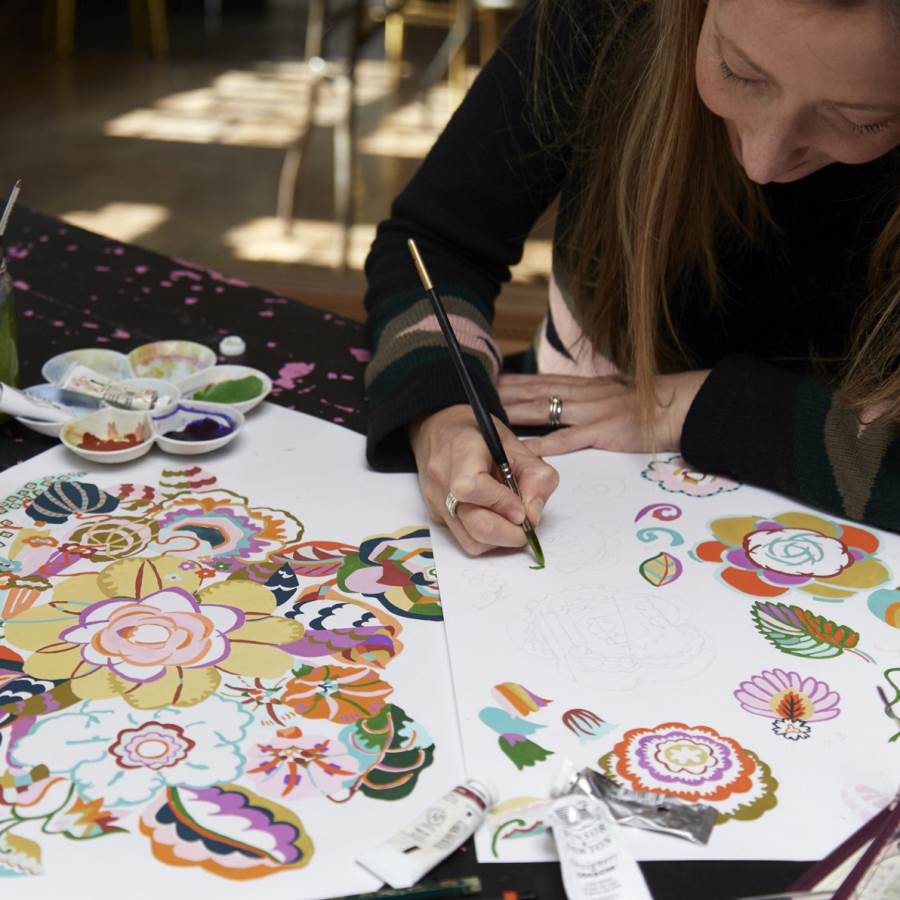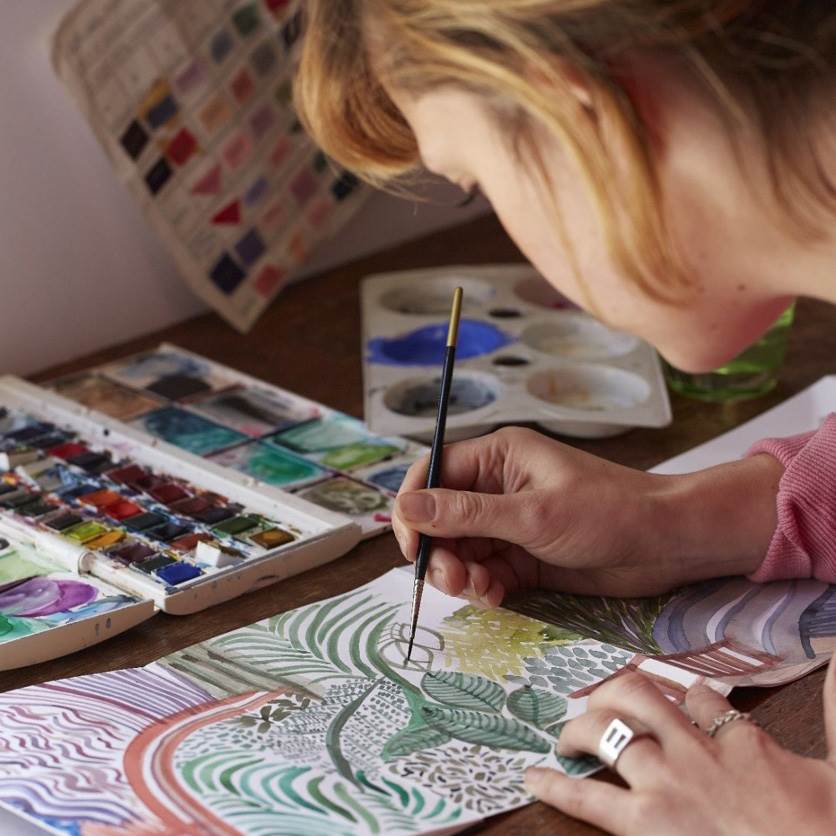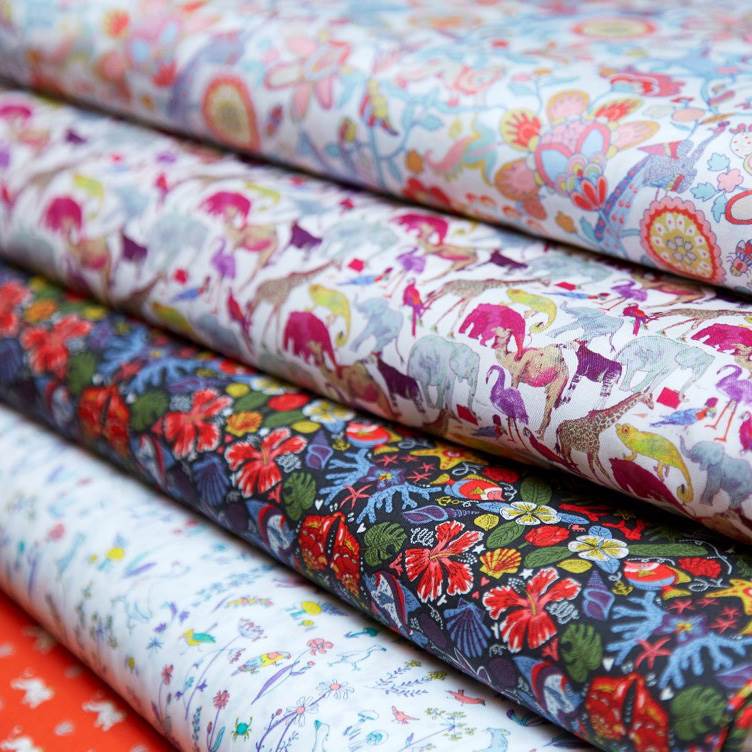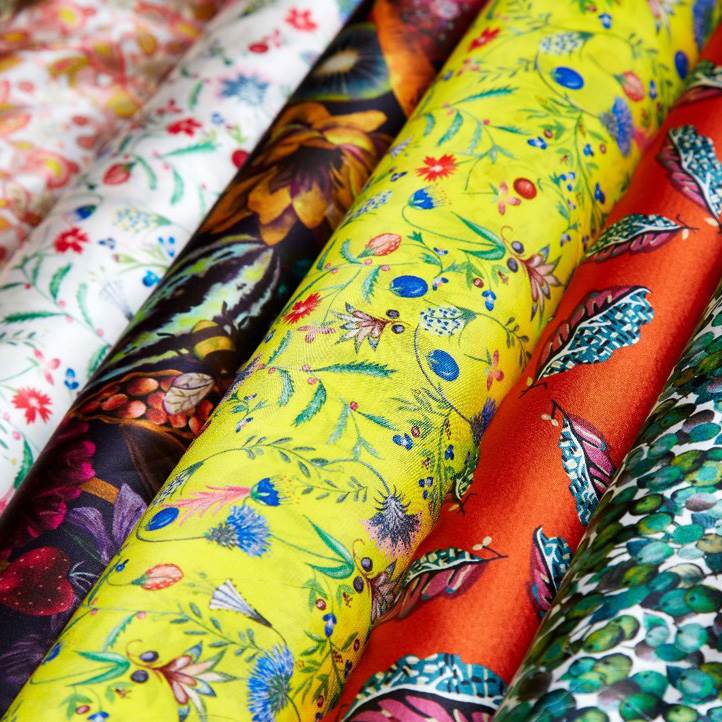 The Summer House Collection
Lasenby Quilting Cotton
The latest collection from the Liberty Fabrics design studio drew inspiration from the interiors of 17th and 19th century orangeries. The Summer House quilting collection illustrates the grand architecture of these structures – paying homage to the details of decorative tiled flooring, iron works and trellises. Archival artworks are translated into conversational prints inspired by citrus fruits, plants and vines weaving amongst detailed ironworks, while floral geometric designs evoke the forms of intricate tiles. View the collection here.

The Wiltshire Shadow Collection
Lasenby Quilting Cotton
The Liberty Fabrics design team have selected a favourite print to become the perfect blender for quilting. Originally designed for Liberty Fabrics in 1933, Wiltshire has been reimagined into a two-colour shadow silhouette to become the perfect fabric blender. The tonal leaf and berry print is available in a multitude of colourways, designed to coordinate with our vast archive of Liberty prints for a seamless mix-and-match effect. Printed onto soft Lasenby cotton, this base is suited for craft projects and classic patchwork quilting – the possibilities are as endless as your imagination. View the collection here.

Flower Show Spring
Lasenby Quilting Cotton
The latest quilting collection from the Liberty Fabrics design studio drew inspiration from British flower shows. Traditionally screen-printed onto soft Lasenby cotton, the collection includes quintessential 1930's florals, reimagined from our print archive. Illustrating Liberty's rich heritage of floral design, the collection offers a tonal palette that graduates from neutrals to pinks with hints of citrus tones and greenery – perfect for spring. View the collection here.

The Winterbourne Colleciton
Lasenby Quilting Cotton
Liberty Fabrics latest quilting collection draws inspiration from the Arts and Crafts movement – a creative period from c.1860-1910 when English designers led a return to high quality, handcrafted pieces, creating elegantly stylised interpretations of botanical and historic motifs. Inspired by an exquisite Arts and Crafts period house, the collection draws upon the interior and the family who once lived there. Traditionally screen printed onto Lasenby cotton 'The Winterbourne Collection' is available in three complimentary colour ways, offering subtle hues of pinks, greens and neutrals to contrast rich berry and navy, ready for you to craft your own masterworks. View the collection here.

The Emporium Collection
Lasenby Quilting Cotton
The latest quilting collection from Liberty Fabrics is inspired by the historic architecture and interiors of Liberty's iconic London flagship store. The Emporium Collection's eclectic mix of floral, paisley and geometric designs draw from ornately carved wooden details, hand-crafted tilework, and the flagship's beautiful flower stall. The collection is available in three distinct colour stories, perfect for the modern interior. Each colour story reflects a different facet of the magnificent store. Regal blue and mustard give a nod to the tiled interiors, while an exuberant multicolour story is inspired by the oriental rug room. Finally, a monochromatic colour story is balanced with soft pink highlights, paying homage to Liberty's timbered exterior. View the collection here.

The Deco Dance Collection
Lasenby Quilting Cotton
The Deco Dance collection from Liberty Fabrics is inspired by the avant-garde nature of the Art Deco period – a time of widespread creative experimentation in the arts, music and literature. Designed in the Londonstudio, the collection offers 15 options ranging from delicate botanical motifs to bold pop florals. Influenced by Miami's iconic Art Deco architecture, the collection's colour palette spans from ice cream pastels to the darkest inky blues, replicating the feeling of summer garden parties that carry on through the midnight hours. The Deco Dance collection is traditionally screen printed onto soft but sturdy Lasenby cotton, and is designed to mix and match seamlessly with a multitude of options from the Wiltshire Shadow range. View the collection here.

The Merry and Bright Collection
Lasenby Quilting Cotton
Designed in the London studio, the Merry and Bright collection from Liberty Fabrics is inspired by those special moments spent gathered around the Christmas tree, excitedly anticipating Christmas. The designs Bauble Bonanza and Shine Bright celebrate the ornamentation of beautiful tree decorations and flickering candle lights, whilst All Wrapped Up captures the excitement of preparing gifts for loved ones. Look out for a treasure trove of toys hidden within the tree in Magical Forest. Our classic Wiltshire Shadow in metallic gold and silver provides the perfect blender to compliment this collection – traditional colours of rich reds, jolly greens, and navy create the perfect winter palette for your sewing creations. View the collection here.

Liberty Notions
In addition to stunning fabric collections, Liberty also offers beautiful apparel patterns, Sewing Club kits, and notions like pin cushions, Victorian sewing kits and more. Shop everything here.