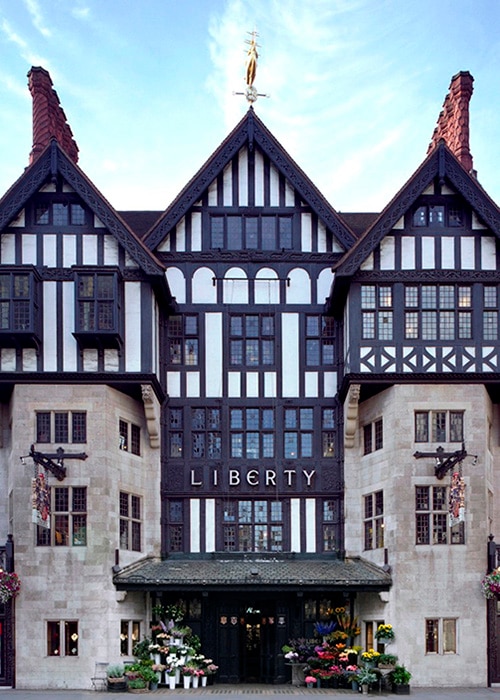 History
Arthur Lasenby Liberty first opened the Liberty store on Regent Street in London on May 15, 1875, selling imported ornaments, textiles and artefacts from the East. Liberty's wish was to influence the public's taste by giving them the opportunity to buy beautiful and otherwise unattainable things.

Liberty Fabrics
Due the success of the imported fabrics, Liberty set up an in-house design studio to produce its own eclectic range of designs. Now Liberty Fabrics has been designing and printing fabrics for over 140 years. Internationally recognised as a leader in print design and textile innovation, the in-house design team continues to create new and original prints each season.

Design Studio
Based in Soho, London, the Liberty Design Studio creates a new collection of up to 40 original designs each season. Inspired by Art, Architecture, History, Music, Flora, Fauna. Each collection is themed and tells a unique story.

Artwork
The Liberty Design Studio is committed to using traditional methods of design. Each design is created by hand using a variation of techniques: paint, pencil, ink as well as specialist computer textile packages.

Design
Liberty Fabrics are renowned for their fine detail, intricate pattern and original Liberty colour palettes.

Fabric
Liberty's iconic floral and paisleys, geometrics and colourful conversationals are translated onto the finest textiles and innovative cloths.

Archive
The archive has over 50,000 designs dating back to early 18th century. Many of Liberty's fabrics were traditionally printed using wood blocks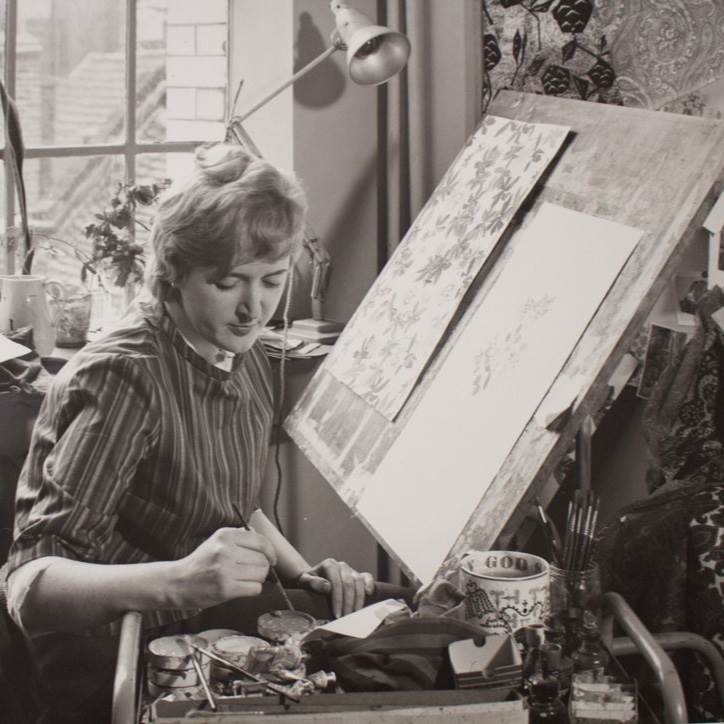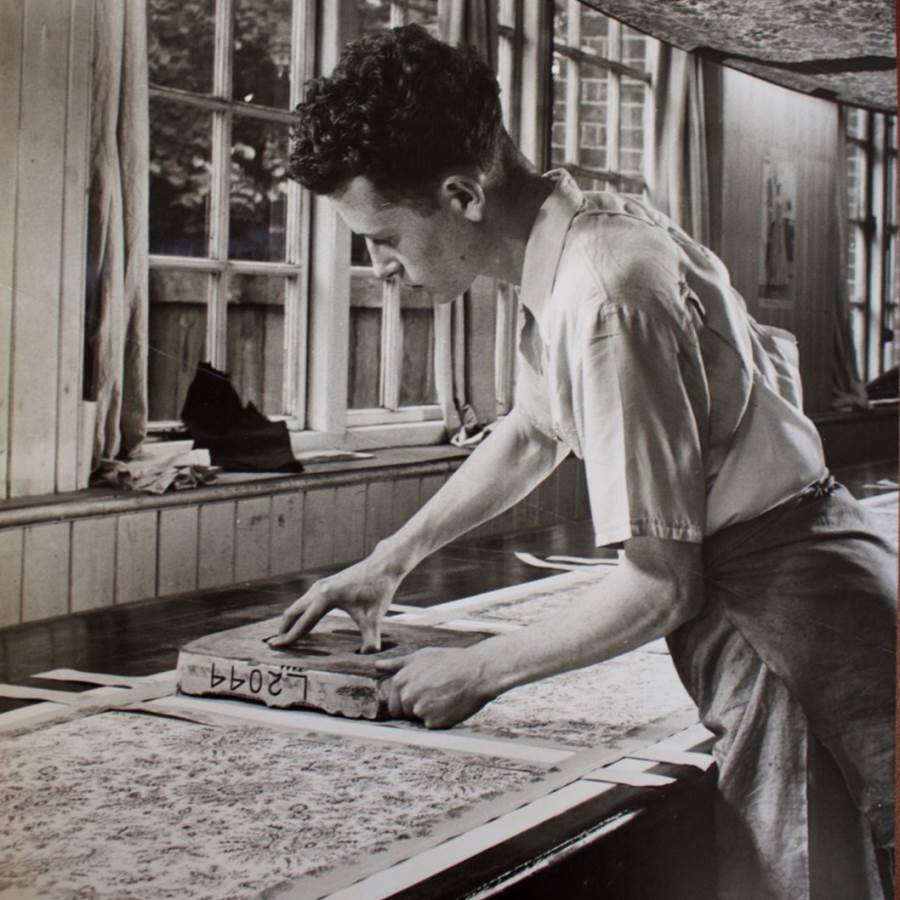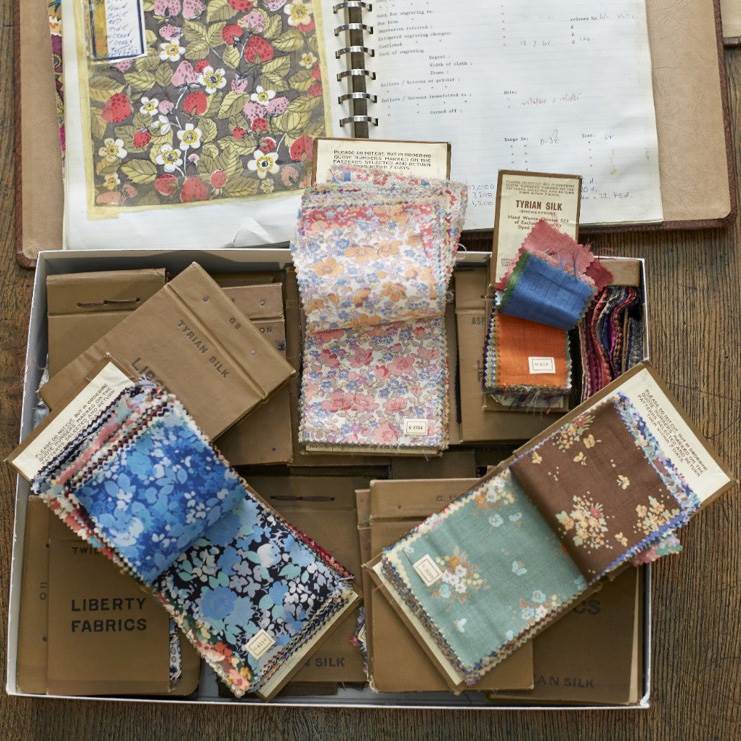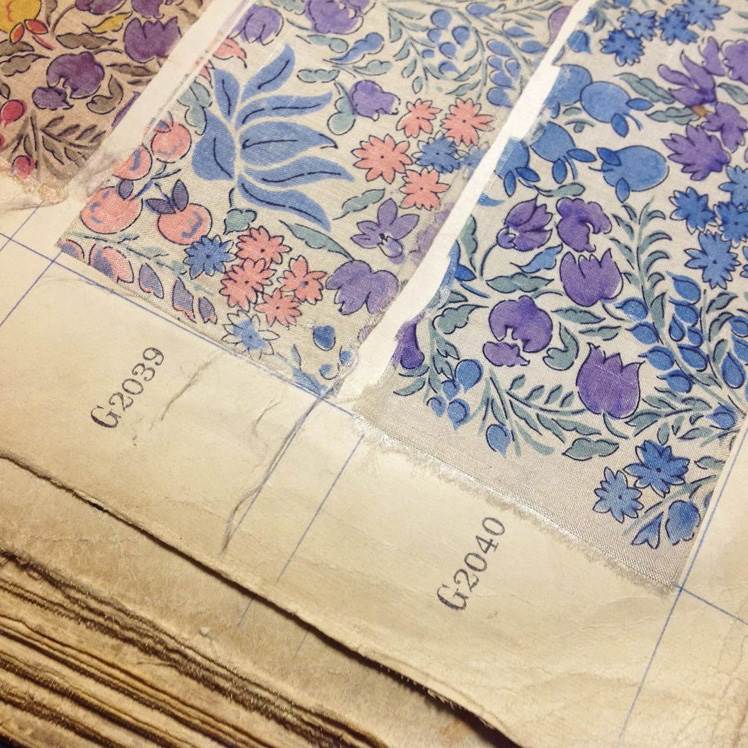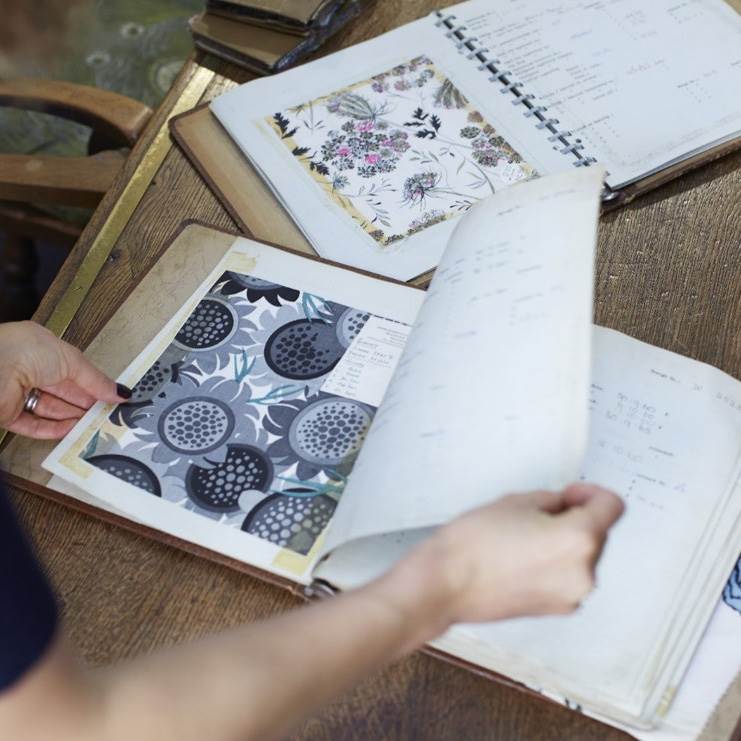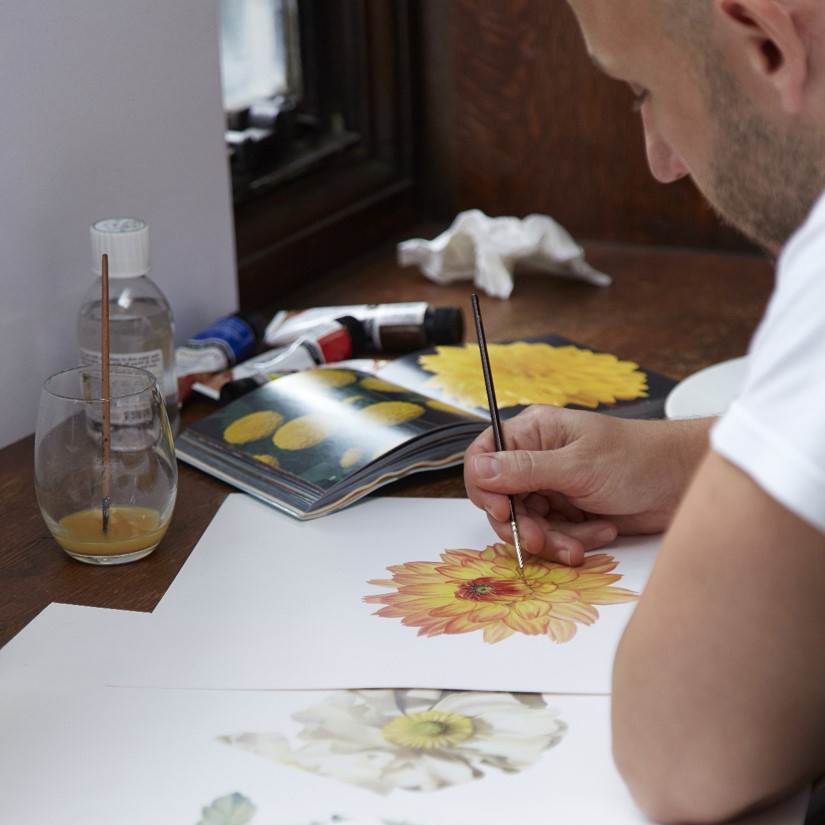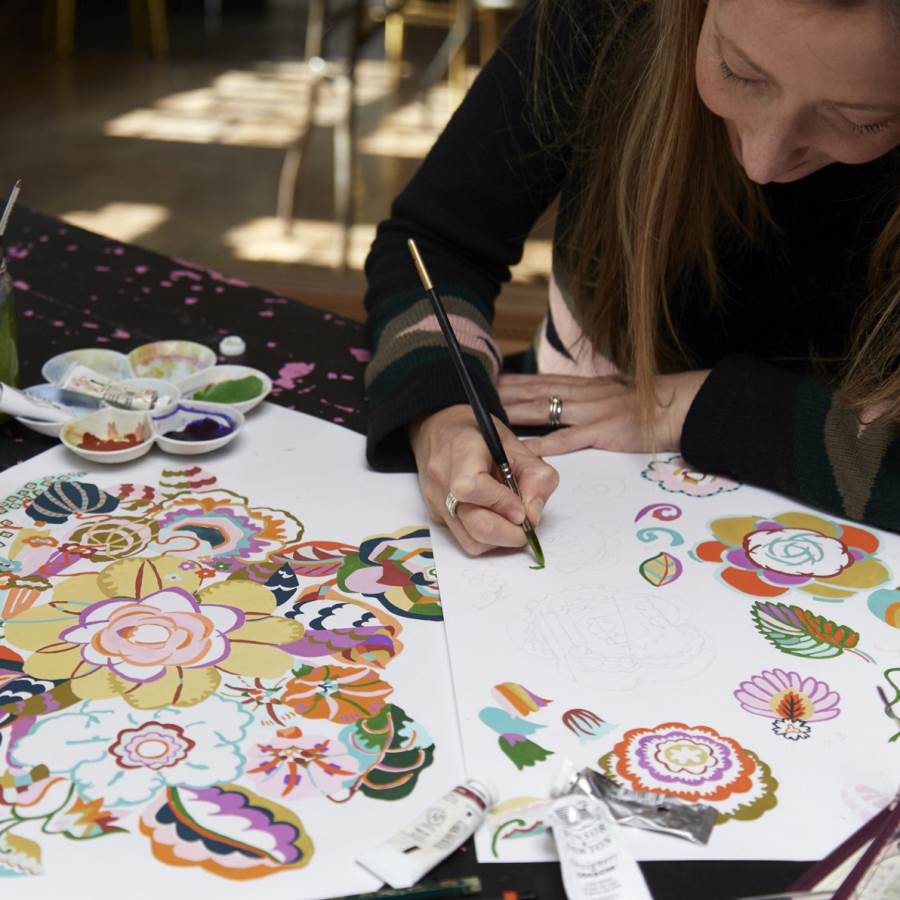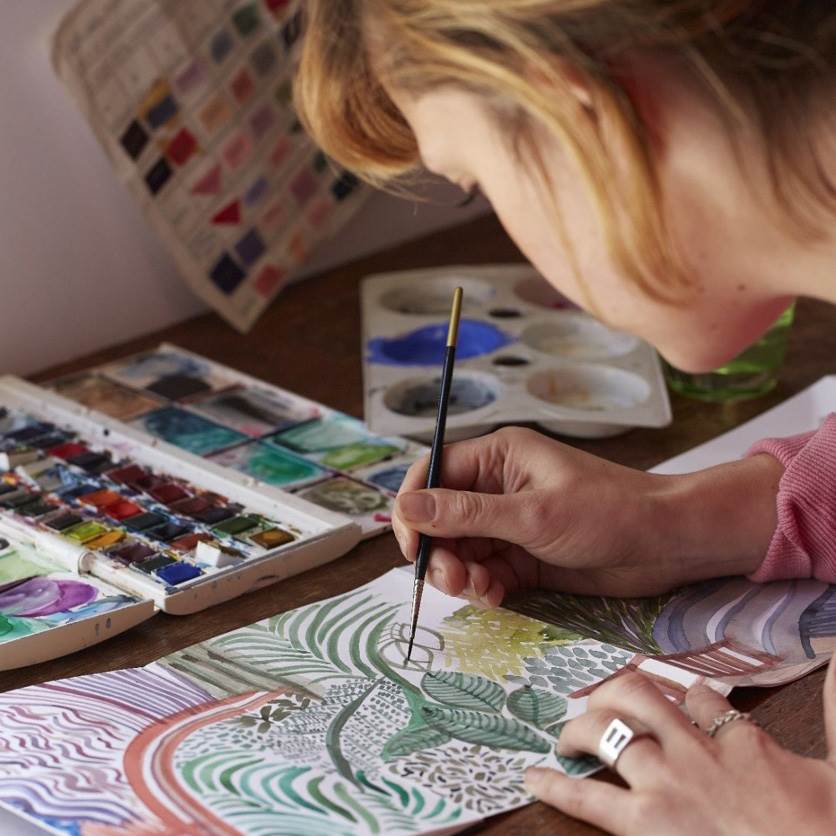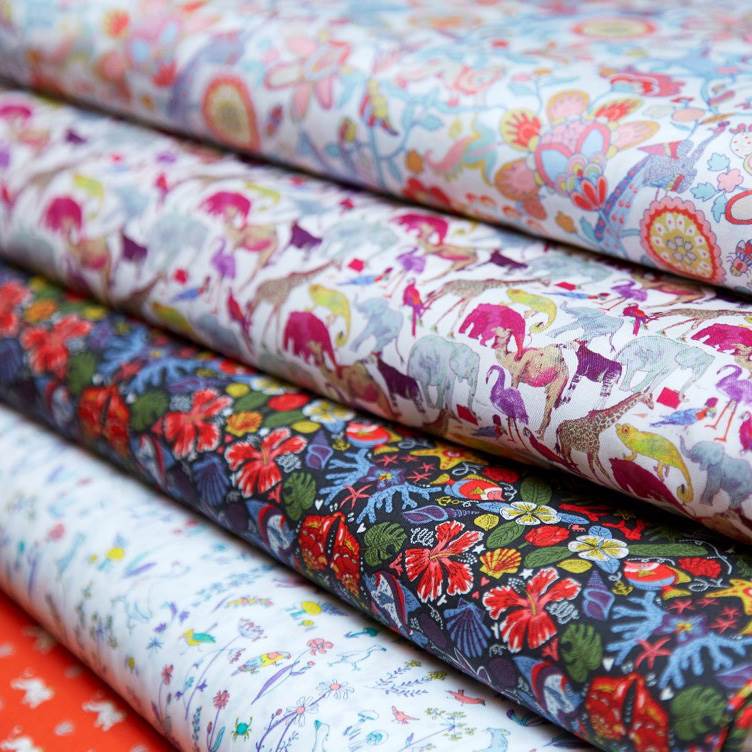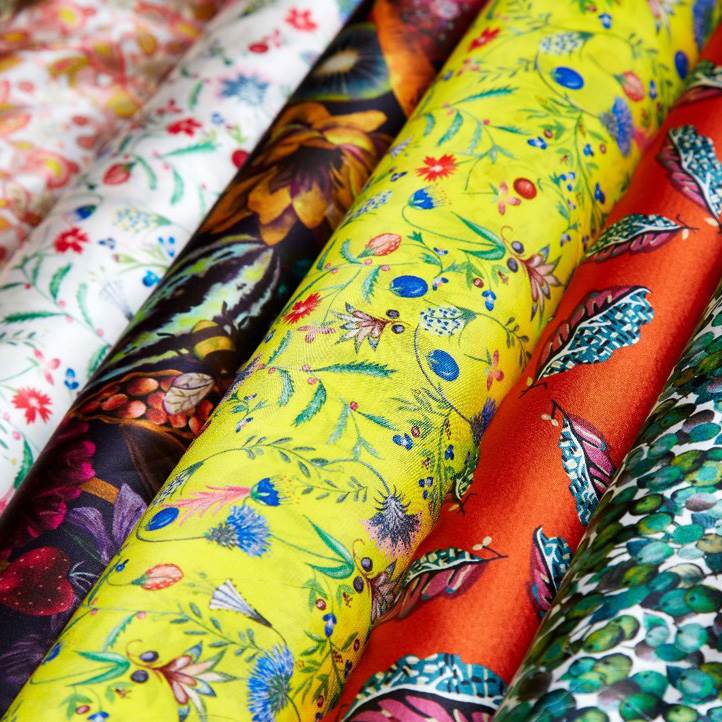 The Hesketh House Collection
Lasenby Quilting Cotton
Titled in honour of a favourite artwork in the Liberty archive dating from the 1890's, "The Hesketh House Collection" draws inspiration from heritage interior details of an English stately manor. Decorative wallpapers, rich woven textiles, carved wooden details and views of the garden inspired the fabric designs. Traditional motifs and authentic screen-printing techniques are used to create a rich and luxurious House collection. Signature Liberty designs in fresh, new contemporary color combinations offer a perfect accessory for the modern interior. View the collection here.

Season's Greetings Collection
Lasenby Quilting Cotton
Liberty Fabrics celebrates the festive season with a new collection of prints, designed in the London studio. Traditional Christmas decorations dance alongside wintry florals, berries and fir branches, with metallic highights. Contemporary hues such as rich pomegranate and glossy ivy give seasonal sewing projects a sophistcated edge. View the collection here.

The Summer House Collection
Lasenby Quilting Cotton
The latest collection from the Liberty Fabrics design studio drew inspiration from the interiors of 17th and 19th century orangeries. The Summer House quilting collection illustrates the grand architecture of these structures – paying homage to the details of decorative tiled flooring, iron works and trellises. Archival artworks are translated into conversational prints inspired by citrus fruits, plants and vines weaving amongst detailed ironworks, while floral geometric designs evoke the forms of intricate tiles. View the collection here.

The Wiltshire Shadow Collection
Lasenby Quilting Cotton
The Liberty Fabrics design team have selected a favourite print to become the perfect blender for quilting. Originally designed for Liberty Fabrics in 1933, Wiltshire has been reimagined into a two-colour shadow silhouette to become the perfect fabric blender. The tonal leaf and berry print is available in a multitude of colourways, designed to coordinate with our vast archive of Liberty prints for a seamless mix-and-match effect. Printed onto soft Lasenby cotton, this base is suited for craft projects and classic patchwork quilting – the possibilities are as endless as your imagination. View the collection here.

Flower Show Spring
Lasenby Quilting Cotton
The latest quilting collection from the Liberty Fabrics design studio drew inspiration from British flower shows. Traditionally screen-printed onto soft Lasenby cotton, the collection includes quintessential 1930's florals, reimagined from our print archive. Illustrating Liberty's rich heritage of floral design, the collection offers a tonal palette that graduates from neutrals to pinks with hints of citrus tones and greenery – perfect for spring. View the collection here.

Liberty Notions
In addition to stunning fabric collections, Liberty also offers beautiful apparel patterns, Sewing Club kits, and notions like pin cushions, Victorian sewing kits and more. Shop everything here.