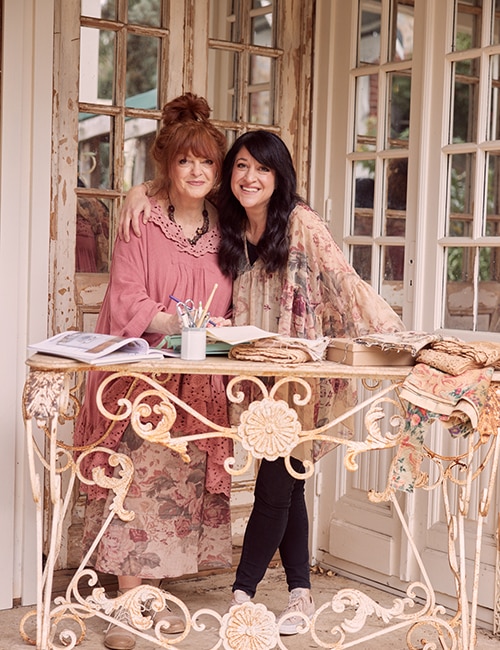 Gabriella and Yasmin are a mother-daughter design team from the Australian family company Miss Rose Sister Violet. Founded in 1973, in Adelaide, Australia, Miss Rose Sister Violet grew from a desire to provide beautiful designs that would give customers joy and items to treasure for years to come. From its humble roots as a brick and mortar store in Adelaide, Miss Rose Sister Violet has grown into an international brand with headquarters now in Adelaide, Australia, and California, USA. Customers the world over love Miss Rose Sister Violet for the joy it gives women and children through timeless and beautiful collections.
Today Miss Rose Sister Violet spend their time constantly traveling and finding adventures between both locations, exploring the world and discovering new treasures of inspiration. When not traveling they can be found in their homes designing new collections, cooking, creating, reading, building, sewing, crafting, gardening, and cuddling their dearly loved poodles, Juniper and Carabella.
You can find Miss Rose Sister Violet on their website, on Instagram @missrosesisterviolet, or Facebook.