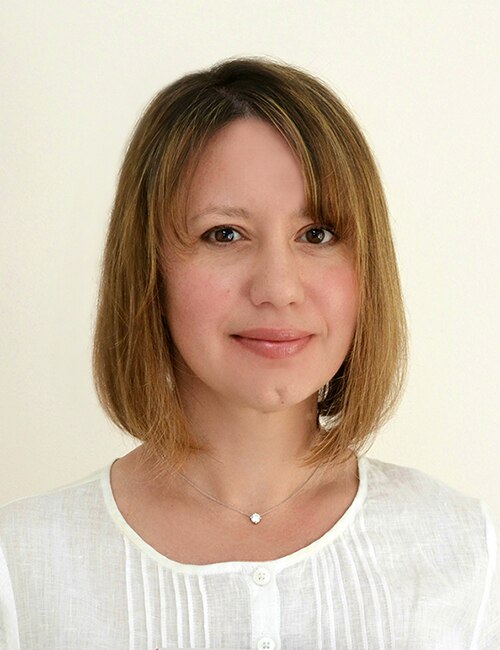 Sedef Imer
Down Grapevine Lane
Sedef is a former chartered accountant from London who now lives in a picturesque wine town in Australia and blogs about sewing, embroidery and crochet at her website, Down Grapevine Lane. She is married with two pre-school age kids.
Before embarking on her craft journey, Sedef worked in finance all her professional life, including roles as a management consultant and subsequently a director at a global investment bank's London headquarters.
Sedef's lifelong love of crafts started when she was 11, when her dad taught her how to cross-stitch—she gets her crafty genes from him. Cross-stitch and needlepoint have been one of her favorite pastimes ever since. Whilst she was pregnant with her second child in 2012 she bought her first sewing machine, and discovered crafts as her true passion in life.
Shortly afterwards she launched her blog to share her designs and crafts journey with her readers. Sedef also has an Etsy shop where she sells her patterns and a selection of hand-made items.
Sedef is entirely self-taught, and enjoys working across a number of crafts disciplines, sewing, crochet, embroidery, and felt-work, learning new techniques, and adding to her repertoire along the way. Her style is 'sweetly modern' with a touch of zakka and vintage. Hand-made elements such as English Paper Piecing, hand-quilting, and hand-embroidery feature frequently in her projects, mixed with mini florals and repro 30s fabrics alongside modern cottons.
Sedef believes in hard-work, dedication, and patience as the three key ingredients to success, in crafts as well as life in general. She feels very blessed with the new direction her life has taken and very excited about the opportunities ahead, continuing to do what she loves the most.
Click here for a video about Sedef Imer.