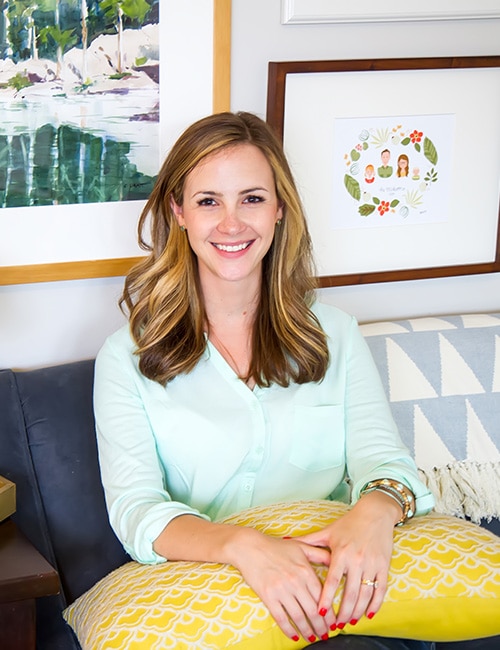 Rachel Erickson
Citrus & Mint Designs
Rachel Erickson, of Citrus and Mint Designs, hails from the always beautiful, and almost always humid, Florida. Like many other designers at Riley Blake, she is a teacher turned stay-at-home mom who discovered illustration while searching for a hobby to maintain her sanity at home with two little children.
Rachel comes from a long line of seamstresses who she constantly disappoints with her aversion to "measuring twice, cutting once." Illustrating is her passion. She is drawn to bright colors and a hand-drawn whimsical style,though she has to remind herself often that not everyone loves orange as much as she does.
When she isn't illustrating, you can find her sipping diet coke while playing "kitty tornado waterslide" with her son (don't ask), drawing baby animals with her daughter (mostly kitties), or combing the beach for more tiny shells and shark teeth to add to her borderline obsessive collection.